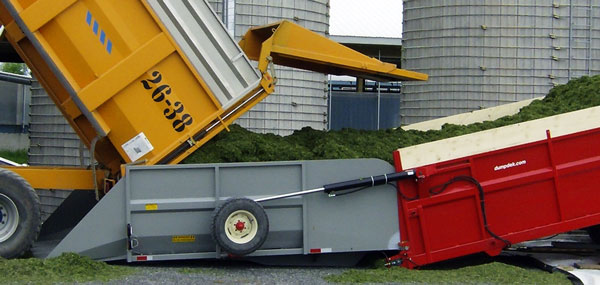 Dump & Go Deck
Dumping Deck increases deck capacity and conveniently dumps forage into the main blow deck.
Wagon-Style Transport
Safe and easy transportation. No jacks needed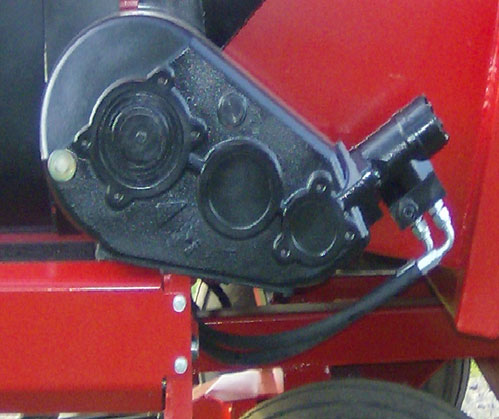 HD Gear Box
HD Hydraulic Drive gear Box on main apron chain provides smooth operation with low maintenance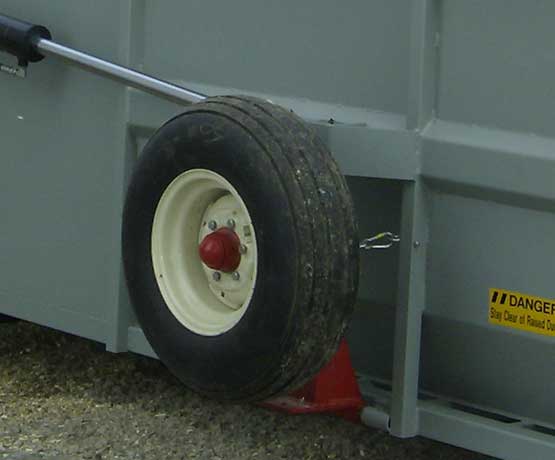 Fold-up Rear Wheel
Convenient fold-up rear wheel. During setup, slightly raise dumping deck and flip wheels up.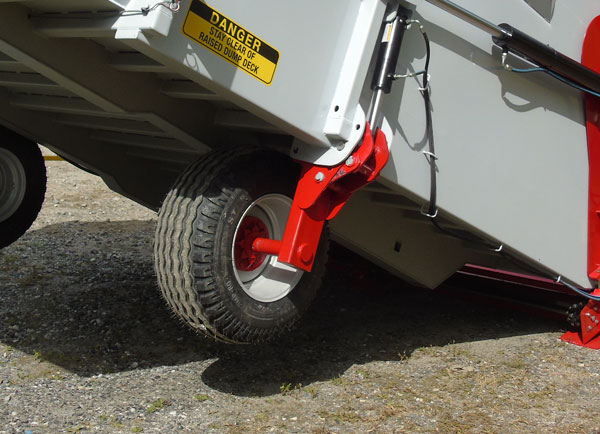 Optional Hydraulic Fold-up Rear Wheel
Add this option to fold-up transport wheels hydraulically.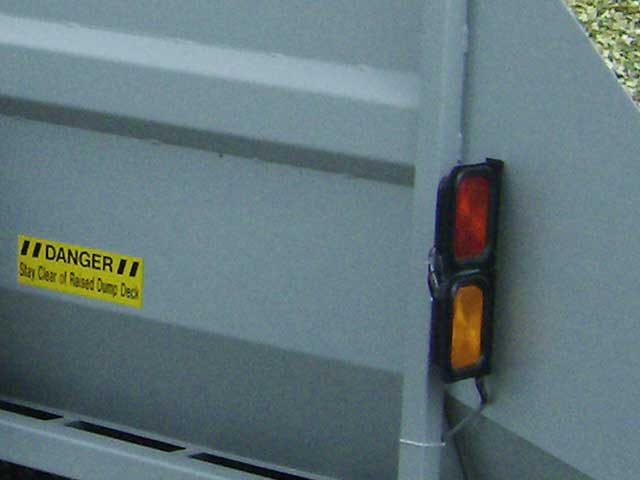 Optional Lights and Signals
Optional lights and signals ensure the DumpDek is ready for road travel