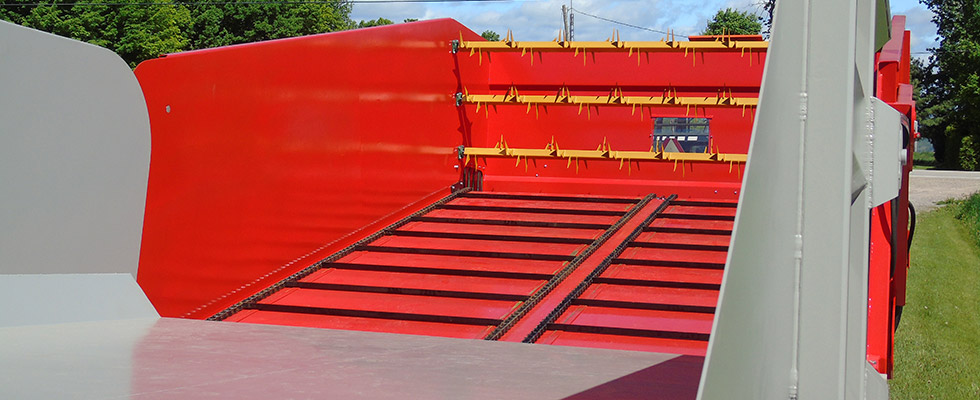 About Us
Building on years of design and engineering, DumpDek is currently manufactured by ARDEE Solutions of Foresters Falls, Ontario. Our small business is family owned and operated by Duane and RuthAnn Horst.
DumpDek blow decks were developed by Duane's brother Galen. In 2002 Galen built the first blow deck as part of the Horstline equipment line up and in 2009 branded the blow deck as DumpDek and manufactured them by his company G Horst Enterprise Inc. In January 2020 Duane and Ruthann took over the Dumpdek business.
Duane Horst and his family are excited about the future of DumpDek and will be bringing new energy and ideas to the business, while still being supported by Galen's expertise and 20 years of experience in the industry. Duane brings to the business 25 years of farming experience with some sales and welding experience on the side.
Today, we're excited to be offering our blow decks to farmers and custom operators throughout Ontario and North America.
Our machines can also be customized for specialized uses, such as mushroom compost, sawdust or mulch handling.
We invite you to contact us to further discuss how a standard or custom-built DumpDek could help you optimize forage handling in your farm operation, or how it could be applied to your unique industry.
Contact Us

Phone: (613) 646-7503


DUANE HORST
ARDEE Solutions 47 Government Rd.
Foresters Falls ON
K0J 1V0